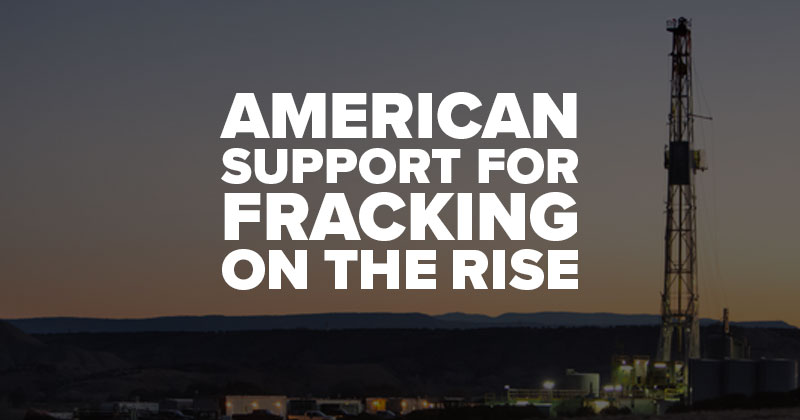 13 Apr

American Support for Fracking on the Rise

Support for fracking has grown in America since November's Presidential election, according to the latest University of Texas Energy Poll, with more Americans now supporting than opposing the extraction method.

The poll finds that 43 percent of Americans are in favor of fracking, outnumbering the 42 perfect of Americans who oppose it. The favorable rating has grown three points since the last poll in Fall of 2016, coupled with a drop in opposition by three points.

Nearly half of Americans are not familiar with the meaning of the term "hydraulic fracturing," which might provide an opportunity for the industry to provide more education on the real benefits that fracking provides as well as dispel the myths associated with frac equipment.

Additionally, the poll reports that the environmental and economic benefits associated with domestic natural gas production are highly recognized by Americans. Greater than 60 percent of the poll's respondents agree that natural gas lowers energy costs, increases energy efficiency, helps create jobs, and ensures U.S. energy security.

From an environmental perspective, 58 percent of those polled agree that natural gas helps decrease carbon emissions. This lines up with the recent U.S. Energy Information Administration report that credited increased use of natural gas for a 2.7 percent drop in energy-related carbon dioxide emissions.

For more information on the University of Texas at Austin Energy Poll, visit their website.